About Us
KhanDirect.com was created by Ali Khan in late 2016. This site contains products which are ebooks, audios, videos and software.
Ali specialises in helping business owners and Entrepreneurs take their sales to new heights by getting clients FAST.
Ali does this by creating new marketing automated systems. This is done through Digital Marketing using social media platforms Facebook, Google Ads, Instagram, Twitter and many other's.
He Launched His Company after years of working in the corporate ladder. He decided to drop out of his 9 – 5 job to pursue his dream of Consulting.
Since then he has served industries such as Dentists, Orthodontists, Real Estate, Chiropractors, Health Care Professionals, Influencers & others.
Back then he only had a few products for sale. Slowly over time Ali was able to grow this list as he was able to make new deals with the publishers.
Ali wanted to create an educational marketing site for individuals with businesses of all genres within one platform.
Ali had to travel extensively around USA and UK to negotiate unique deals for resell rights on the products listed on this site.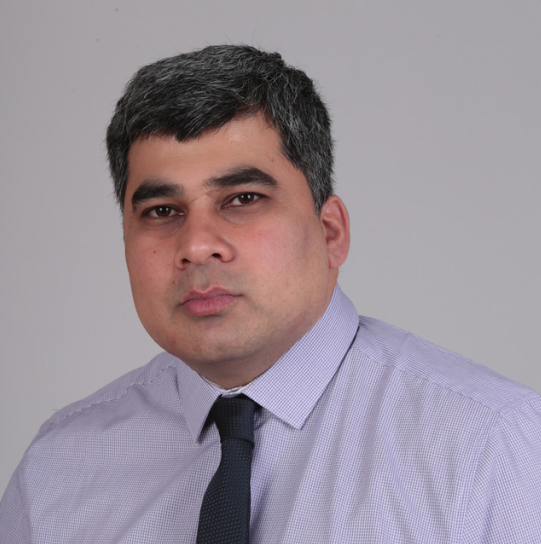 Some products are timeless classics such as:
As A Math Thinkth by James Allen
Think & Grow Rich by Napoleon Hill
Science of Getting Rich by Wallace Wattles
The Art of War by Sun Tzu
Ali has also dusted off some treasure troves and re-surfaced long forgotten books such as:
Law of Success – 16 books of written by Napoleon Hill
Acres of Diamonds by Russell Conwell
Power of Concentration by Theron Dumont
The Master Key System by Charles F. Haanel
The Science of Mind by Ernest Shurtleff Holmes
KhanDirect.com also has a tonne of current products to help you better market your products such as:
Make Money Using Facebook Ads
Affiliate Marketing
Creating Wealth From Digital Products
Secrets of Successful Lead Generation
And many others.
I hope you enjoy going through our products. It has been a pleasure putting this together for you.
Who Is Ali Khan
Ali is a Consultant, Copywriter, Entrepreneur, Speaker and Author. The construction of this site has been an accumulation of hard work, blood, sweat, tears and money.
Ali has 10+ years experience in Digital Marketing & Ad Operations space. His years within Digital Marketing exposure has given him deep knowledge on commercial development lifecycle, including initial client liaison with people from both technical and non-technical backgrounds.
Ali is also been known to help identify, improve and find solution paths to complex problems. Ali is always seeking new ways to improve and to add more value to his clients.
Where Is Ali From?
Ali was seven years old when his family immigrated to the UK from Pakistan – this also included, his younger brother along with his parents. He can remember noticing the weather being a lot colder and the people spoke a different language. This became especially apparent when his parents left him in school two weeks after they arrived London. He had no one to communicate with in, his original mother tongue is 'Urdu' – talk about lost in translation.
Steep Hill To Climb
"At the time all the kids were already reading novels, writing essays and knew their times table up to 12, while I was learning the alphabet and memorising numbers".
What's interesting is within one year he caught up to their academic level. It was pretty strange when he reflects back at that time. "I don't remember feeling depressed or overwhelmed, I just had to make a start and keep progressing step by step".
But his education in school didn't stop there. Their first residence was in a tiny one bedroom council flat. They stayed there for a few years until his parents made the devastating mistake of moving another location which had run down schools and was the headquarters to a racist political party named 'BNP' (British National Party).
And thus we entered to a situation I had never experienced before. Racism! "Even at that age I couldn't believe how people could judge us on the basis of my skin color. I remember telling myself I will never give in to this sickness and I would vow to accomplish my goals. One of them was to become educated, I achieved that goal. I was the ONLY person from my class of 30 kids who made it to university. Since then I have overcome many other goals. I still have a whole load to reach".
Lessons Ali Has Learnt
"Society always tells us it's good to start in life as an underdog such as being poor or small or weak. Than one can strive to work hard, struggle to reach high dreams and finally reap the fruits of their labor once the goals is achieved."
"I'm not a fan of hard work on something I have zero interest on. Or doing anything that is not even remotely fun. I have to enjoy the process. And finally, I am not a fan of working to my full potential with blood sweat and tears only to get zero results in the end."
"I am a fan of emulating people who have already made it to the top and duplicate their process. Short cuts by avoiding all the traps my elders already fell beforehand. And enjoying the process of going up the ladder along the way".
"What I have found while living in this earth is the past does not equal the present nor the future. It really doesn't matter at which point a person starts from it's the end goal that matters."
"Always have alot of fire in your belly to continously  progress step by step".
To Your Success!
Ali Khan